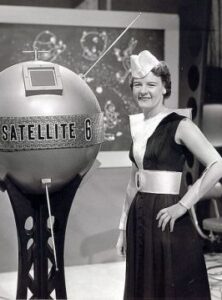 A fanpage devoted to the fabulous Glendora Folsom Buell, animal & human rights advocate and host of the longest-running public access TV show with more than 14,000 episodes. Glendora started out as a children's television host in the 1950s, setting sail on the SS Glendora, then reaching for the stars on Satellite 6.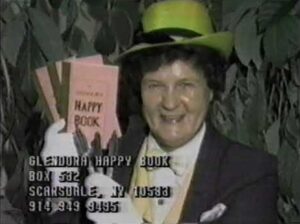 In 1971, Glendora launched her public access show A Chat with Glendora that has been running nationwide ever since. In 1979, she authored and self-published The Glendora Happy Book with tips on how to stay happy in tumultuous times.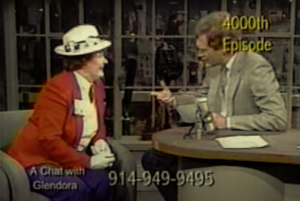 Over the course of her decades-spanning career, Glendora has appeared on Late Night with David Letterman and has been featured in numerous newspaper and magazine articles. In 2011, Glendora was the subject of the documentary A Chat with Glendora. According to the film's IMDB page…
Glendora Folsom Buell is a physicist, philosopher, and self-made television personality who continues to create weekly public access television programs at age 81. In this feature documentary portrait, Glendora describes the early days of local broadcast and cable TV and its connection to her search for God, justice, and happiness.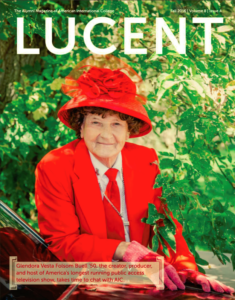 Now in her 90s, Glendora is still going strong! She has added YouTube Creator to her resume, with over 5,000 videos online, many of which will be featured on this site.
Thank you, Glendora, for making the world a better and happier place. As she would say, "Grace and Peace unto you all!"